New adaptations of Alan Bennett's Talking Heads come to the BBC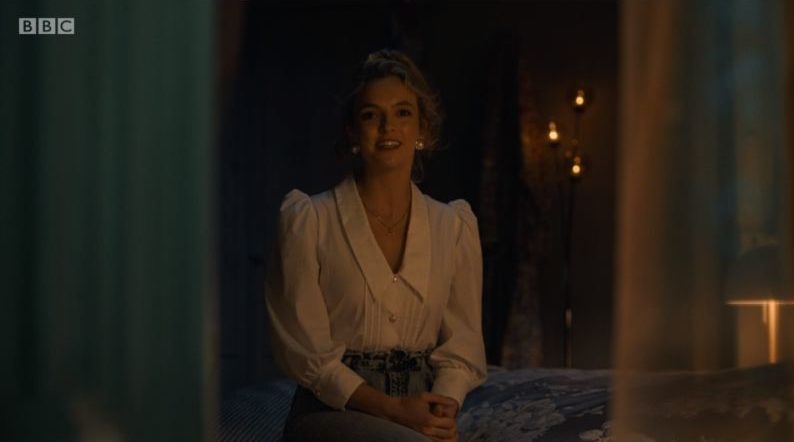 Jodie Comer stars in Her Big Chance (BBC/London Theatre Company)
Alan Bennett's (1954, Modern History) acclaimed series of monologues, Talking Heads, has been remade for the BBC during lockdown. Ten of the original 12 episodes have been remade and two new episodes, written recently by Bennett, created. The new adaptations feature an exceptional line-up of actors including Jodie Comer (Killing Eve), Imelda Staunton (Vera Drake), Lucian Msamati (His Dark Materials), and Martin Freeman (The Hobbit trilogy).
The Guardian described the new series, released 32 years after the first series was aired on television, as "still a masterclass of storytelling". The Telegraph said that the new adaptations were "a welcome return to Alan Bennett's dark side" that "stand up to anything that has been written in the intervening years".
The two new episodes are An Ordinary Woman and The Shrine. The first, which aired on BBC One last night, tells the shocking story of a mother, played by Sarah Lancashire (Happy Valley), who becomes infatuated with her 15-year-old son.
The new series was commissioned by the BBC after lockdown began, with the small casts (one person per episode) and the very limited number of sets making them well suited for production during a period of social distancing.
Alan Bennett said: "In such difficult circumstances, that the BBC should choose to remount both series of Talking Heads, and produce two entirely new ones, is a comfort and a huge compliment. I hope a new generation of actors will get and give as much pleasure as we did 20 and 30 years ago."
Nicholas Hytner, Alan Bennett's long-term collaborator and lead director and producer, said: "Alan Bennett's Talking Heads are among the masterworks of one of the very greatest writers in TV, film and theatre history. It has been a profound and fascinating experience to work out a way of making them again, this time with a company of phenomenal actors who are the equal of those who first made them; with a group of leading theatre directors, colleagues and friends of long standing; and with a team behind the camera that represents the best of the British TV and film industries. It is a wonderful bonus that two of the 2020 Talking Heads are totally new, written only a short time before the current crisis began. And everyone involved has been working in an unprecedented way, rigorously observing social distancing, entirely rethinking ways of film-making that until a few weeks ago seemed routine. The shoot will never bring any of us within touching distance of each other, but I hope that in every other way it will reach out and touch millions of viewers. We are all of us beyond grateful to the BBC for setting us this challenge."
The complete new series of Talking Heads is available to watch in the UK on BBC iPlayer until June 2021.