Peter Miéville reveals his new play, The Riddle of the Sea
A new play by Peter Miéville (1971, English) will run at the ADC Theatre in Cambridge from 27 to 30 September. The Riddle of the Sea is a modern mystery partly inspired by Erskine Childers's classic spy thriller The Riddle of the Sands. It explores our perception of secrecy and the nature of theatre itself.
A promotional video has been produced, which introduces The Riddle of the Sea's cast and some of the themes and ideas woven into the play.
You can find out more about the play and book tickets on the ADC Theatre's website.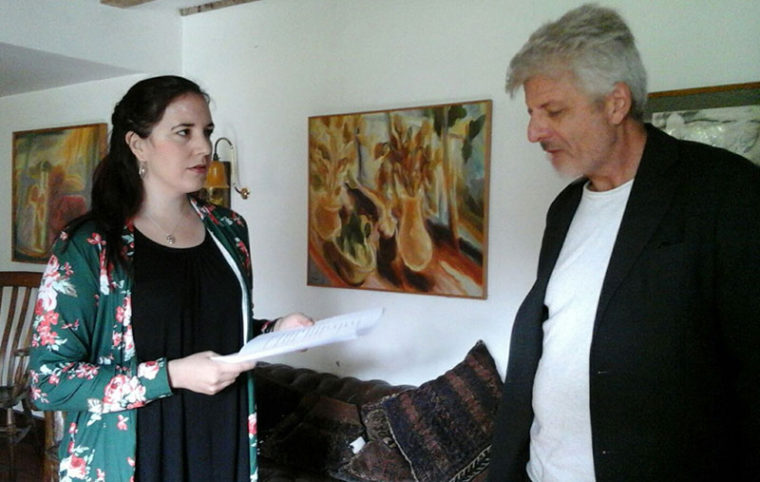 Izzy Rees and Geir Madland, who play the parts of Julie and Dent, rehearse The Riddle of the Sea