Porter's lodge shortlisted for the Constructing Excellence SECBE Awards
The renovated porter's lodge at Exeter College's Turl Street site has been shortlisted for the Constructing Excellence SECBE Awards 2023. The Constructing Excellence SECBE Awards celebrate construction collaborations and projects from across London and the South East region. The lodge was one of five projects chosen as a finalist for the Conservation and Regeneration category of the awards.
This is not the first time that the lodge has been recognised for its improvements. Since the refurbishment was completed in the Spring of 2022, the lodge was nominated for, and subsequently awarded, the Oxford Preservation Trust Award Small Project Award for Accessibility and Energy Efficiency. Like the Oxford Preservation Trust Awards, the SECBE Award nomination acknowledges the lodge's upgraded accessibility—specifically the addition of a hydraulic lift for wheelchair access—and significantly reduced environmental footprint within a Grade I listed surrounding.
The SECBE awards ceremony will take place on 29 June 2023 at Royal Lancaster London.
To learn more about the nominees, click here to visit the SECBE Awards website.
Sustainability is a core part of Exeter College's strategic plan. You can read the strategic plan here.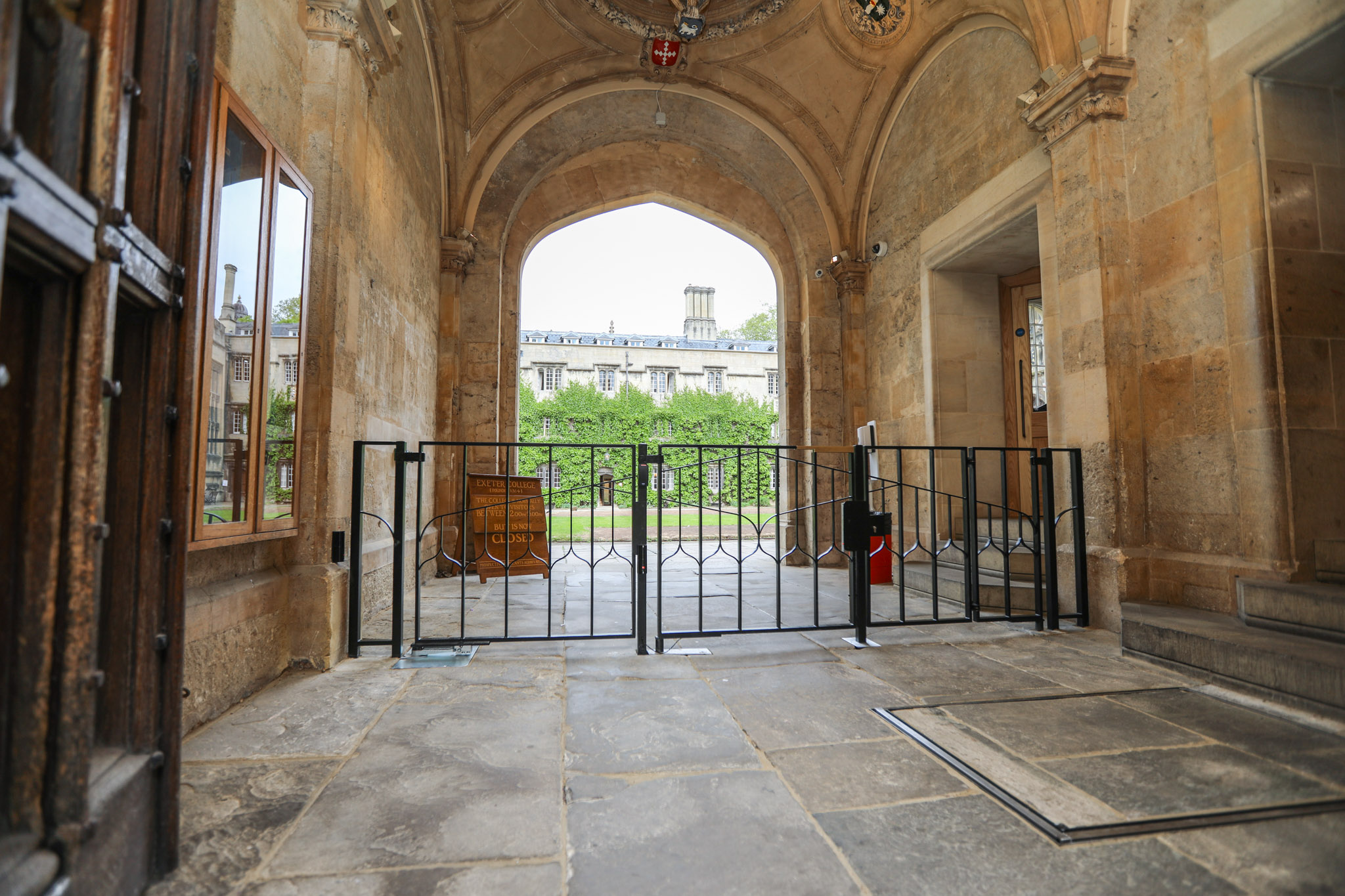 The refurbished Turl Street entrance, with hydraulic lift concealed in the stone floor on the right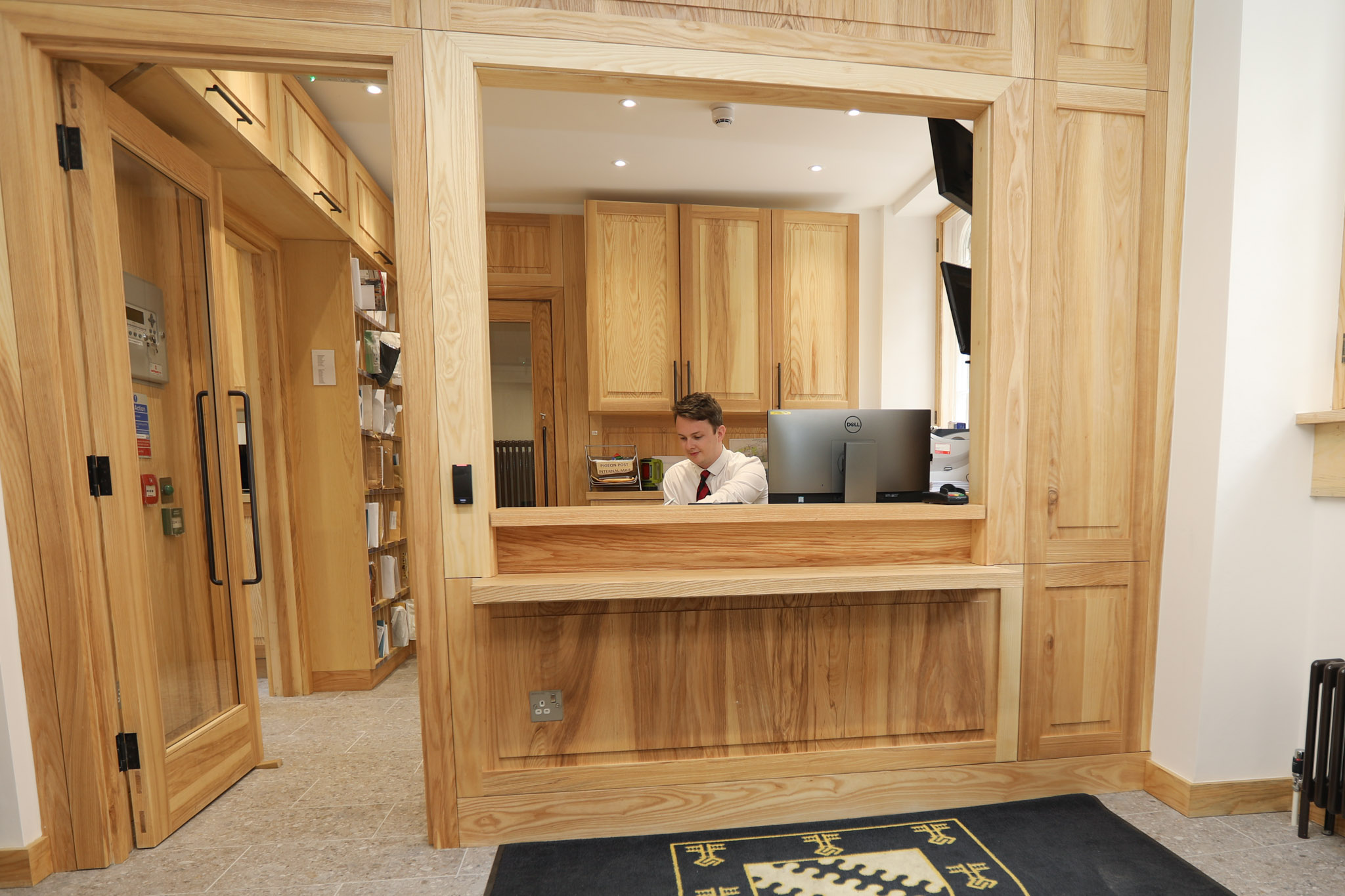 The refurbished porters' lodge