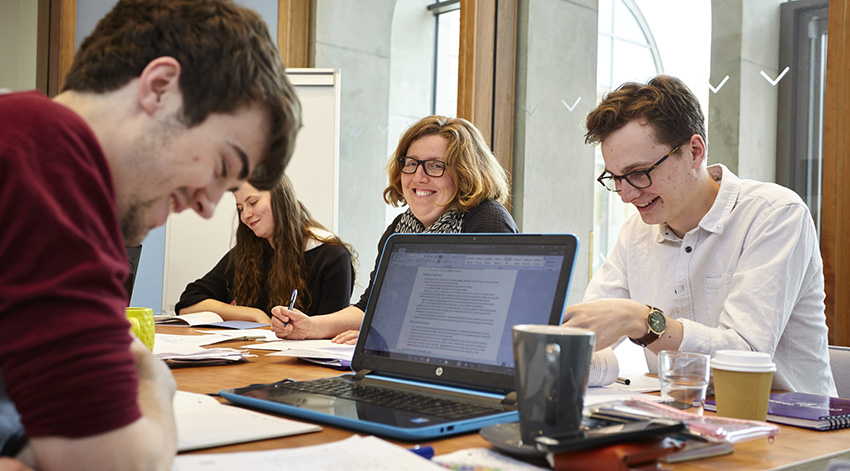 Christina de Bellaigue leads a seminar at Cohen Quad
Exeter College's Jackson Fellow and Tutor in History, Professor Christina de Bellaigue, has been given a teaching award by the Oxford Student Union in recognition of the outstanding level of academic support she gives her students.
The Oxford Student Union Student-Led Teaching Awards recognise exceptional teaching and student support at the University of Oxford. Nominations are put forward by students and the winners chosen by members of the Student Union. Professor de Bellaigue received the award for Academic Student Support.
The student who nominated Professor de Bellaigue wrote:
'Christina de Bellaigue has consistently gone above and beyond her duty to support me throughout the three years of my degree… She is incredibly committed to ensuring that I have the best chance at progressing with my degree… I know that she has also helped so many other students pastorally, and is very committed to inclusivity. I couldn't ask for a more supportive, caring and outstanding tutor.'
Responding to the award, Professor de Bellaigue said, 'I was very touched to be nominated, and delighted that my students feel well supported.'
Professor de Bellaigue was also nominated for a Student-Led Teaching Award in 2018, in the Outstanding Graduate Supervisor category.