02nd July 2020
Costi Levy (2019, Philosophy and Spanish)
Professor Oreet Ashery awarded £10,000 Turner Bursary
Exeter Fellow and Director of Studies for Fine Art Professor Oreet Ashery has been awarded a Turner Bursary by the Tate, Costi Levy (2019, Philosophy and Spanish) reports.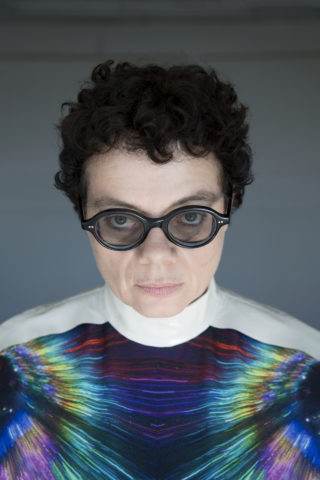 Professor Ashery; photo by Christa Holka
In light of the cancellation of the 2020 Turner Prize because of Covid-19, the jury of this year's prize has selected 10 artists to receive £10,000 bursaries, funded by donations to the Tate. The artists have been selected, the Tate announced this morning, for their 'significant contributions to new developments in British contemporary art'.
The Turner Prize is an exceptionally prestigious award in the British art world, which has been awarded annually to talented artists since 1984. Among these artists is Exeter alumna Helen Marten (2005, Fine Art), who won the prize in 2016 for her innovative sculptures and installations. Director of the Tate Britain, Alex Farquharson, commented that the artists selected for the bursary this year represent the 'many exciting and interdisciplinary ways that artists work today'.
Professor Oreet Ashery is a transdisciplinary visual artist. She is Director of Studies for Fine Art and a Fellow at Exeter College, and one of the 10 artists who were recognised by the jury for their work and awarded a Turner Bursary. The jury was particularly impressed by her 2019 exhibition, 'Misbehaving Bodies', at the Wellcome Collection in London and her new film, 'Dying Under Your Eyes'.
'Misbehaving Bodies', described by The Guardian as 'an invigorating – if ultimately heartbreaking – experience' brought together Ashery's work and photography by Jo Spence. The exhibition features Ashery's 12-part web series, 'Revisiting Genesis', for which she was awarded the Jarman Film Award in 2017. 'Revisiting Genesis' combines interviews with care workers and patients with shots of figures moving about in a bright white space. The web series is a depiction of chronic illness and death, and explores the relationship between death and capitalism in the digital age.
The jury were also struck by Ashery's 2019 film, 'Dying Under Your Eyes'. The film is driven by Ashery's personal experience of the death of her father, including footage from around the time of his death. It is an exploration of ageing and end-of-life care.
As a winner of this prestigious bursary, Professor Ashery remains eligible for the Turner Prize in the future.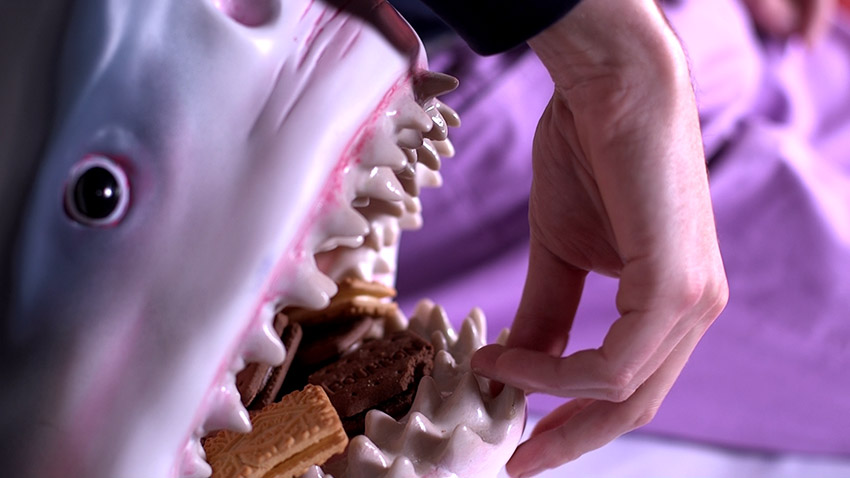 An image from Revisiting genesis by Oreet Ashery