13th January 2022
Rosa Chalfen (2019, English)
Professor Watanabe-O'Kelly awarded honorary doctorate
Professor Helen Watanabe-O'Kelly, Professor of German Literature and Emeritus Fellow of Exeter College, will be awarded an honorary doctorate by the Ludwig-Maximilians-Universität Munich in June 2022 to honour her contribution to German studies. She was also awarded an honorary doctorate in 2016 by the National University of Ireland.
Professor Watanabe-O'Kelly's main research interests are in German literature and culture from the late 15th to the early 18th centuries within their European context, in women's writing in all periods and in the representation of women in German literature and culture. She has published numerous articles as well as five monographs, most recently Projecting Imperial Power: New Nineteenth-Century Emperors and the Public Sphere, which was published by Oxford University Press in 2021 and explores imperial ambition behind the cities of Berlin, Paris, Vienna, and New Delhi in the nineteenth century.
Professor Almut Suerbaum, Chair of the Medieval and Modern Languages Faculty, commented: 'It is wonderful to see Helen Watanabe-O'Kelly's significant and sustained achievements as a leading expert on German literature and culture recognised in this way. I am delighted and send warmest congratulations.'
Professor Watanabe-O'Kelly herself said: 'My fascination with German began when I was eleven years old and has only grown with the decades. This award by Germany's leading research University, from whose scholars I have learned so much, is an immense honour.'
Exeter College sends their warmest congratulations to Professor Watanabe-O'Kelly on this fantastic achievement. Exeter's Rector Professor Sir Rick Trainor and his wife, Professor Marguerite Dupree, look forward to attending the ceremony in June 2022.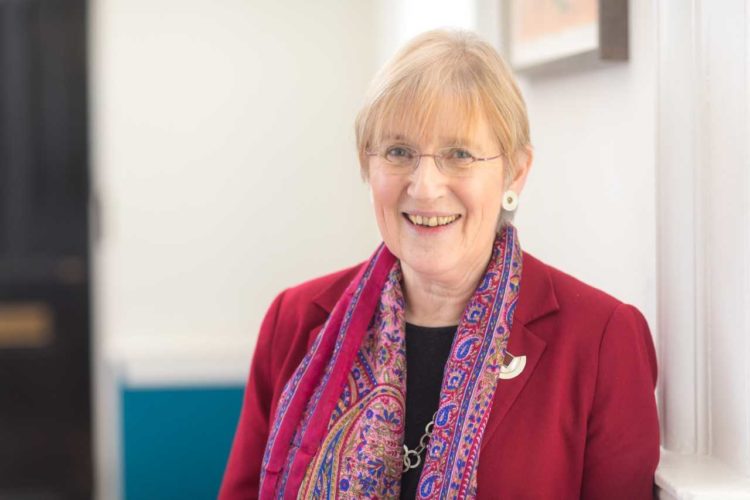 Professor Helen Watanabe-O'Kelly