Rakiya Farah (2018, BCL) wins Half Blue for shooting skills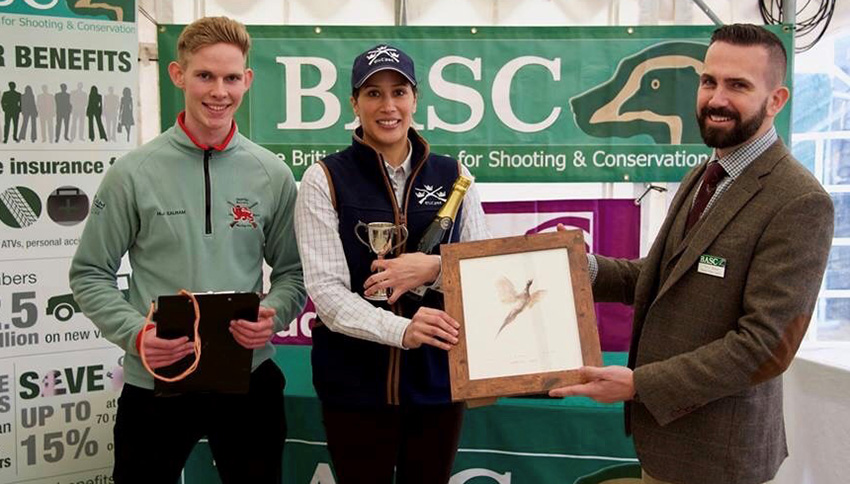 Rakiya receives the award for ladies' High Gun. Photo: Stewart Humble
Exeter student Rakiya Farah (2018, BCL) has been awarded a Half Blue for her performance in the clay pigeon shooting Varsity match.
Rakiya represented Oxford University Clay Pigeon Shooting Club against Cambridge's team at the Cambridge Gun Club on 2 March. She was the High Gun, or top scorer, within the ladies' event, and helped Oxford to secure victories in every category but one, including the men's and women's team events.
Speaking after the competition Rakiya said: "I had spent many weeks training intensively for Varsity, so I was absolutely thrilled to learn that I was ladies' High Gun for the competition. To be awarded a Half Blue is a dream come true.
"Apart from that, it was a fantastic experience to win with my team. We were on Cambridge's home ground and it was a particularly tricky course, but we still managed to win in every category but one. The camaraderie on the day was very special and I am really proud to be part of such an amazing Club."
As top scorer, Rakiya has been awarded a Half Blue for Oxford. The second highest scorer has been awarded first team colours.
Congratulations to Rakiya and all of the Oxford team on an exceptional performance!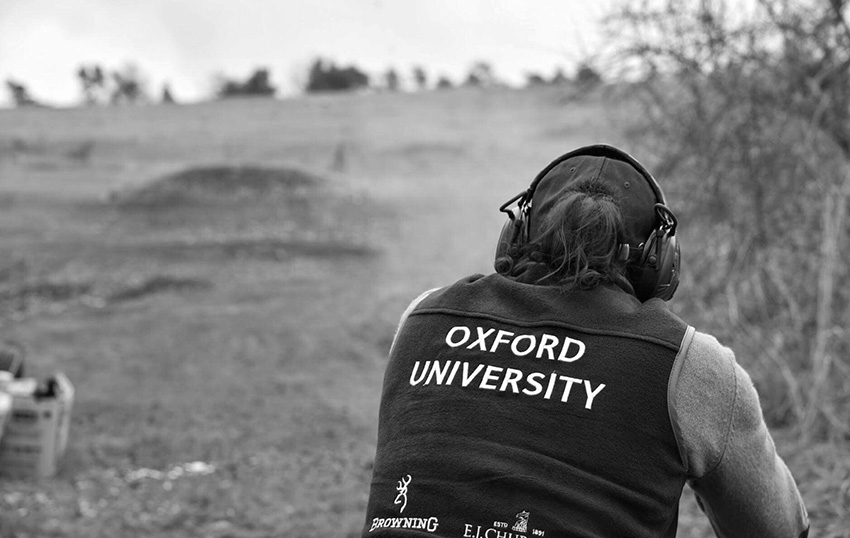 Rakiya in competition. Photo: Stewart Humble