Royal Literary Fund Fellow Simon Mason to feature at the Oxford Literary Festival
Exeter's Royal Literary Fund Fellow, Simon Mason, will make an appearance at the annual Oxford Literary Festival, which brings together leading authors each year in a range of interviews, panel discussions, and talks. Simon Mason has written for both children and adults, and has held a parallel career in the publishing industry as Managing Director of David Fickling Books from 2012 to 2018. Since 2021, he has been the Royal Literary Fund Fellow at Exeter College, where he offers students from all disciplines help with writing.
Simon Mason's work has been well-received in both adult and children's literary circles. A number of his children's books—including The Quigleys, Moon Pie, and Running Girl—have been nominated for awards like The Guardian Children's Fiction prize and the Costa prize for best children's book. In 2016, he won the Crimefest prize for best YA crime novel for Kid Got Shot. Mason has also produced a nonfiction book within the Rough Guides series, The Rough Guide to Classic Novels, which comments on 200 classic novels from around the world. Mason's most recent endeavour has been the Oxford-set DI Ryan Wilkins Mystery crime series. Published in 2022, the first book in this series, A Killing in November was named a Sunday Times Crime Book of the Month. The most recent instalment of the series, The Broken Afternoon, came out on 2 February this year.
At the Oxford Literary Festival, Mason will join Cara Hunter in a panel chaired by Peter Guttridge entitled "Writing in the Shadow of Morse." Mason and Hunter will discuss their approach to writing crime fiction set in Oxford.
Learn more about the event and register here.
Purchase Simon Mason's latest DI Ryan Wilkins mystery here.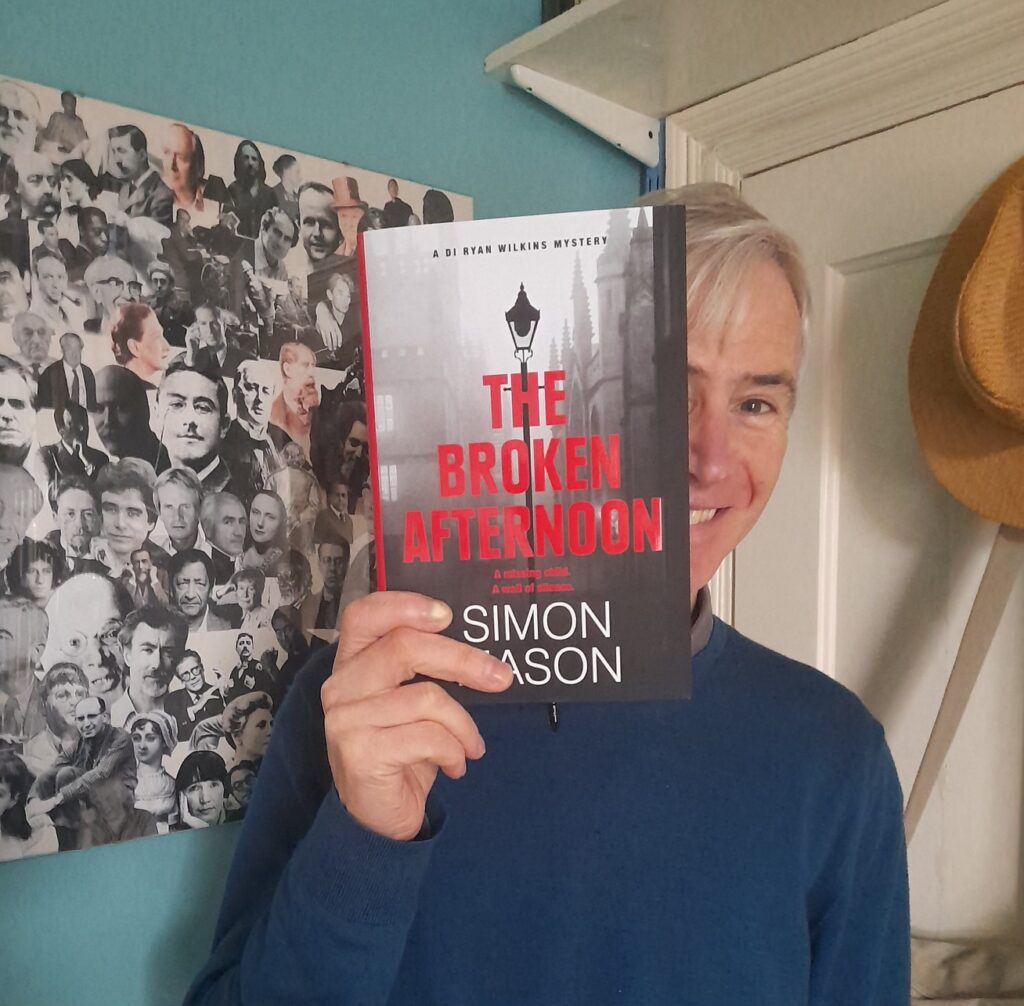 Simon Mason with his novel The Broken Afternoon.