29th March 2022
Costi Levy (2019, Philosophy and Spanish)
Saba Qizilbash (2021, Master of Fine Art) awarded prestigious UC Berkeley Prize
Exeter College congratulates Saba Qizilbash (2021, Master of Fine Art) on being named the recipient of the South Asia Artist Prize for 2022, awarded by UC Berkeley. Saba's art explores nationhood, citizenship, and human movement. Her most recent body of work is an inquiry into the human migrations and the geopolitics across the South Asian landscapes.
Born in Lahore and raised in Abu Dhabi, Saba's work has roots in her stories and those of her ancestors. Tracing historic migration and trade roots, she examines borders and lines of control using graphite and resin. Her large scale and highly detailed drawings leave the viewer conflicted and disorientated, with a sense that what she depicts could be a distant bygone or an apocalyptic, post-human future.
'I walk through contentious borders and difficult landscapes in the form of my drawings,' Saba writes. 'Collapsing time, space, histories, and narratives, I visualise new possibilities of communication and exchange, looking at pre-colonial trade and conquest routes for inspiration.'
Saba's drawings, as well as more information about her art, are available on her website.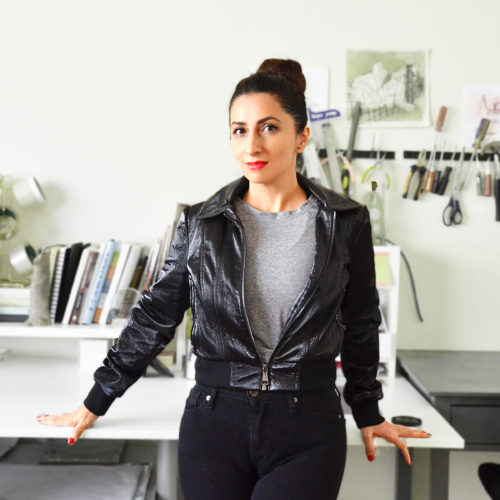 Saba Qizilbash (2021, Master of Fine Art)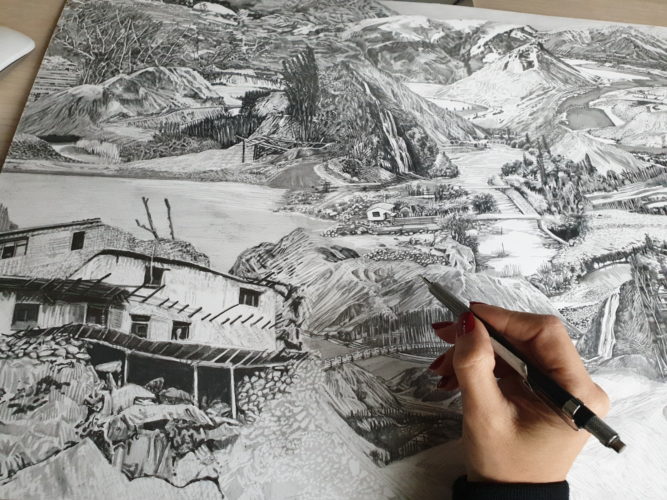 Skardu to Kargil, work in progress, graphite on paper.