Sandeep Kishore (2004, Pathology) named in National Academy of Medicine Emerging Leaders Forum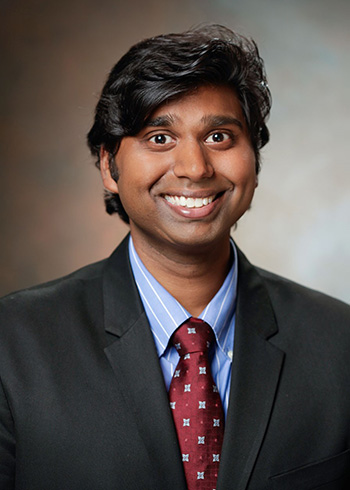 Dr Sandeep Kishore (2004, Pathology) has been named as a member of the National Academy of Medicine's first Emerging Leaders Forum.
America's National Academy of Medicine (NAM; formerly known as the Institute of Medicine) established the Emerging Leaders Forum to increase NAM's engagement with exceptional early- and mid-career professionals working in biomedical science, healthcare delivery, health policy, and related fields. The Forum facilitates opportunities for mentorship, collaboration, and innovation between emerging leaders, NAM members, and experts across sectors.
"Dr Kishore was selected as an inaugural member of the National Academy of Medicine's Emerging Leaders Forum for his leadership attributes in public health," said NAM President Victor J Dzau, MD. "I look forward to engaging Dr Kishore and other members of the Forum to develop a network of young leaders and catalyse innovative and cross-disciplinary activities addressing some of the most pressing challenges in health and medicine."
Forum members also provide valuable input and feedback to help shape the priorities of the NAM and sustain the NAM's impact and reputation as a national leader in advancing knowledge and accelerating progress in science, medicine, policy, and health equity. Dr Kishore is actively involved in NAM's programme on Clinician Well-being and Resilience.
"I am honored to be part of the National Academy of Medicine's Emerging Leaders Forum," said Dr Kishore. "One of the health challenges I'm particularly focused on solving is how to improve the quality of life, access to care, and health outcomes for people living with multiple chronic conditions. It's my hope to leverage the opportunities for collaboration, innovation, and idea exchange provided by this forum for maximum impact on elevating care and eliminating health disparities in chronic disease here in the United States, and around the world."
Dr Kishore joined The Arnhold Institute for Global Health at Mount Sinai from Yale University to build an action centre to create new tools to power today's analysis, advocacy, and action around chronic disease. Over the past decade, Dr Kishore has organized the world's first and largest social network of young health professionals committed to global non-communicable diseases, called the Young Professionals Chronic Disease Network, and has helped modernise the World Health Organization's Essential Medicines List to expand access to critical treatments. Dr Kishore is the inaugural Lancet Awardee for Community Service, an MIT Dalai Lama Center Fellow, a Paul and Daisy Soros Fellow, a Fellow of the New York Academy of Medicine, and a term member of the Council on Foreign Relations. His work has been featured in the United Nations General Assembly, TEDMED, the World Health Organization Executive Board, and in journals including Health Affairs, JAMA, The Lancet, Bulletin of the World Health Organization, and Journal of the American College of Cardiology.
"We are thrilled that Dr Kishore has been selected to be part of NAM's prestigious and inaugural Emerging Leaders Forum," said Prabhjot Singh, MD, Director of the Arnhold Institute for Global Health and Chair of the Department of Health System Design and Global Health at Icahn School of Medicine. "Dr Kishore's passion for improving care models at scale for people living with chronic conditions is closely aligned with The Arnhold Institute's mission to strengthen community health for all people, no matter where they live. We couldn't be more proud to have Dr Kishore as an ally in our work."