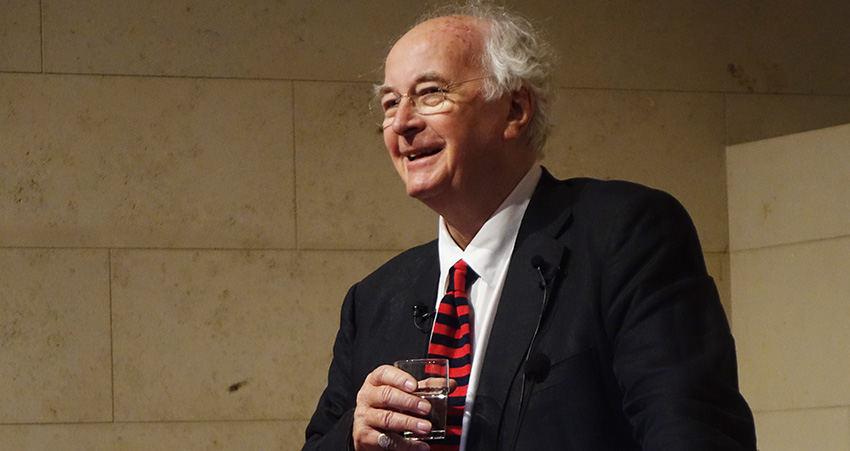 Sir Philip talks to a packed audience in Cohen Quad
We were delighted to welcome Exeter alumnus and Honorary Fellow Sir Philip Pullman (1965, English) to Cohen Quad on 13 November for a Rector's Seminar. Sir Philip's talk was titled 'Read like a butterfly, write like a bee', and during it he described his approach to and experiences of reading and writing, from childhood, through his time at Exeter College, into his teaching and professional writing careers and up to the present day.
The talk was entertaining, revealing and inspiring, and was followed by questions from the capacity audience, who enthusiastically picked Sir Philip's brain about the books he is currently reading, his experiences of book adaptations for television, film and the theatre, and what form his Dæmon would take, were he to live in the same fictional world as his heroine Lyra Belacqua from his bestselling trilogy, His Dark Materials.
The talk was filmed and you can watch it until 13 February 2020 by clicking here.
Alternatively you can listen to an audio recording of the talk until 13 February using the audio player below.