Deema from Rice University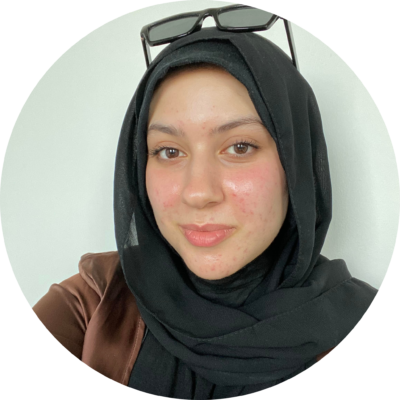 My experience during the Exeter College Summer Programme has been nothing short of magical! As someone who goes to university in Houston, Texas, it's really nice to live and study in a town as cozy and accessible as Oxford; some of my best memories include exploring the town and dining out with my friends! The tutorial system here may sound daunting to someone who's never been exposed to it, but it's one of my favourite things about Oxford. I love that I get to receive a more personalised learning experience, and it's definitely taught me to be more diligent with my studying. Being at such a prestigious university has been the greatest blessing, and I hope you'll love it as much as I do! If you have any questions, please feel free to email me.
Mohammed from the American University of Cairo
This program has unlocked my full social and academic potential and I am very lucky to have had the chance to join it. ECSP offered world class education along with a remarkable worldwide social network. My professors and tutors always pushed me to where there are no limits, with very engaging and joyful lectures and tutorials from which I received a lot of input. Adding to that, a company of intelligent, enthusiastic classmates with diverse cultural and educational backgrounds. The overall authentic Oxford experience felt unreal and I am privileged to have met all these wonderful people. Never thought I could get very emotionally engaged in a period of six weeks.
Ethan from New York University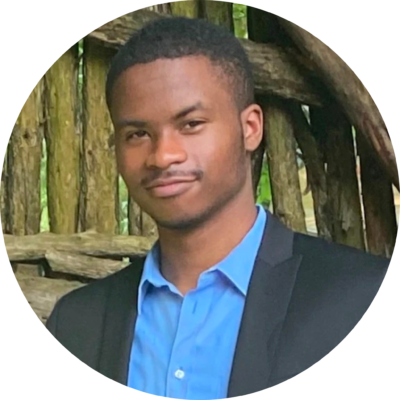 Attending Exeter's summer program was a decisive part of my academic journey in college. It gave me access to a vast network of driven students from across the globe, many of whom share common interests and goals. The main highlight for me was getting a chance to experience and utilize the college's tutorial system. In working one on one with professors and graduate students, I not only gained invaluable insight into my fields of interest but also developed my skill set. Likewise, I substantively refined and improved upon my vision for future graduate studies and my upcoming thesis. I leave the program with knowledge–and importantly–clarity.
Himena from the University of Tokyo
Coming to ECSP is one of the best decisions you can make as a university student. First of all, the student body is extremely diverse – I have made friends from various places in the world, and now I have many more destinations to add to my travel list. From weekend trips and fun activities planned by the PA's to spontaneous hangouts and casual study sessions in Cohen and at cafés around Oxford, the time you spend outside of the classroom is guaranteed to be filled with fun and a lot of laughter! The academic side of ECSP is equally if not more stimulating and enjoyable. I came here hoping to explore my academic interests and have a better sense of what I wish to pursue for my future studies. The Oxford-style instruction comprising a combination of lectures, seminars and tutorials was new to me, and I was able to learn an extensive amount about International Relations and International Law (my two course choices) in these rigorous and engaging six weeks. The classes, along with the intellectual, meaningful conversations that I have had with the people in this programme, have given me a clearer sense of direction, as well as a deeper understanding of who I am as a learner and person. I am extremely excited to see where each of our paths take us!
Clara from Yale University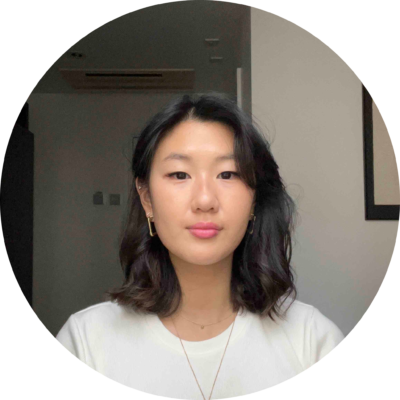 The ECSP was an excellent opportunity to experience all the benefits of Oxford's world-renowned tutorial system among a cohort of intellectually diverse peers that I would have otherwise never had the chance to meet. The Independent Research Tutorial gave me an invaluable chance to deepen my academic focus as I begin my senior year of university, and the program's access to the Oxford experience has given me clarity on postgraduate opportunities as I consider my options in academia and particularly in the United Kingdom. I would recommend this program for anyone looking to experience the Oxonian system of intellectual challenge and individual attention.
Gracie from Northeastern University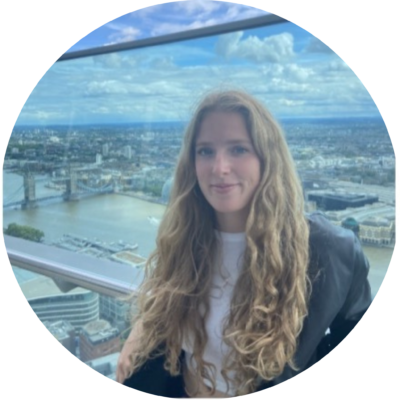 The Exeter College Summer program welcomes a kind of learning that extended beyond the classroom. In my time here, I have really enjoyed the opportunity to learn from students from all around the world with a wide range of perspectives and backgrounds. From coffee chats after class to walks in Port Meadow, everyone in the program was willing and eager to continue learning from one another. It was a pleasure getting to know professors, tutors, program assistants, and fellow students in a way that enriched my outlook on the world. They are what made Exeter College a truly unique place to be this summer.
Triny from The Hong Kong Polytechnic University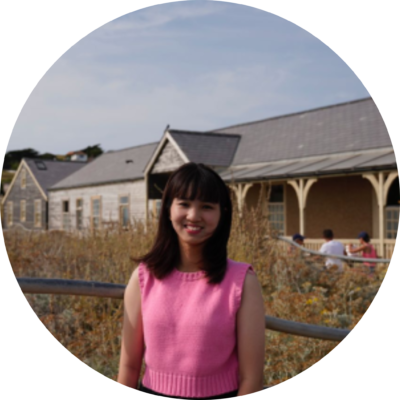 Spending my 2022 summer in one of the world's most prestigious universities, the University of Oxford, is one of the best decisions I have made in my entire life. Over the 6 weeks in the Exeter College Summer Programme (ECSP), what I gained is far beyond academic enrichment. I am immensely grateful for the opportunity to experience the learning culture at Oxford. On top of that, the insights I gained from ECSP have definitely broadened my horizon and inspired me in different ways. During this programme, I met so many talented, intelligent and beautiful people from all over the world. Not forgetting to mention the candlelit formal dinners in the halls of years of history and the feels-like-hotel Cohen Quad! Overall, the summer programme has far exceeded my expectations, as students get to engage in recreation activities while focusing on education. Thank you ECSP for giving me a life-changing experience!
Rachel from the University of Maryland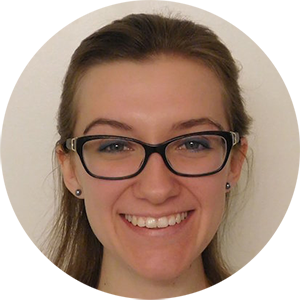 The Exeter College Summer Programme was a truly once-in-a-lifetime experience.  It was a privilege to meet, study, and work with such a wonderful group of students, professors, and staff from all over the globe.  This community pushed me not only to become a better student, but also to flourish in Oxford's challenging, engaging, and beautiful environment.
Katelyn from the University of Maryland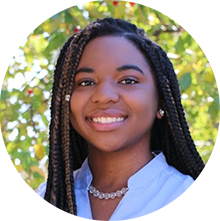 The Exeter College Summer Programme offered a vibrant and collaborative experience that I will never forget. Aside from developing many friendships and being immersed in the city of Oxford, I grew as a scholar through excellent mentorship and instruction from a diverse and engaging group of lecturers, and also benefitted from the merits of a global classroom. I will forever be grateful for the welcoming community at Exeter, and for being able to take part in its many traditions. Floreat Exon!
Danyu from the University of Hong Kong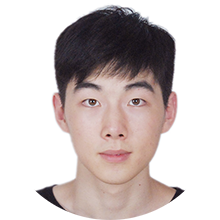 The summer at Exeter offered an insider's perspective on Oxford at its finest. Courses were demanding, intense, yet most rewarding, and routine encounters with the brilliant minds that give this gorgeous city its soul turned the whole experience into pure enjoyment. I was lucky to be left at the end feeling bound to the college and its amazing people, and only more eager to return and carry this journey further on.
Yuhao from Mercyhurst University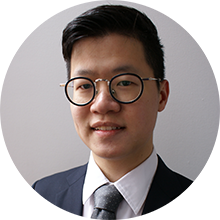 This was six-weeks of world-class authentic Oxford experience! I came across a lot of new and fresh ideas, thoughts and knowledge from instructors and classmates of different education and cultural backgrounds. Various academic and leisure activities, including a Shakespeare play at the Globe Theatre and a game of football at Arsenal FC, have greatly broadened my horizons and helped me revisit and redefine myself. I will always remember this wonderful summer.
Amy from Harvard University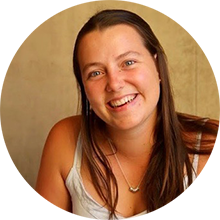 I would highly recommend the ECSP if you are looking for a summer experience that combines study for credit at a top university, cultural enrichment in a beautiful city, and a diverse group of people. The excellent professors and tutors, and the close-knit lecture-seminar-tutorial style of teaching was the highlight for me. What's more, there is time on this program for travel and have fun as the Program Ambassadors organise some fantastic activities. Lastly, I found the insight into Oxford University and Exeter College life to be incredibly unique and very valuable.
Björn from the University of St Andrews
The Exeter College Summer Programme (ECSP) was genuinely fantastic, and I would encourage anyone who wants to broaden their research to apply. It gave me a unique opportunity to experiment with my work among a diverse cohort of enthusiastic, intelligent and international students. The Programme's wide range of courses encouraged students to look at the intersections between disciplines. Combined with the fact that everyone was from particularly different academic backgrounds, the Programme facilitated a unique space in which medics, engineers, philosophers, lawyers (and literature students like me) could cooperate creatively to produce innovative work. The tutors and lecturers pushed me to clarify my expression, and my confidence in articulating ideas improved significantly. I am particularly grateful for the support and advice I received from everyone on the Programme. I would thoroughly recommend ESCP to any ambitious individuals (including those from the UK!) who want an academically demanding, yet wholeheartedly rewarding summer. I have left the Programme with a bunch of bright friends from all over the globe, and eagerly anticipate seeing where my research takes me next.
Aditya from Northeastern University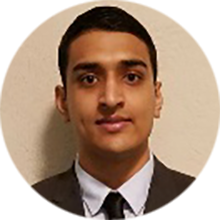 The Exeter College Summer Program has been a life-changing experience. Even though it was only 6 weeks I feel like I got way more out of it. Oxford is an amazing place and this summer program helped me gain an unparalleled experience that I would have not been able to get elsewhere. All in all, the program consisted of the right mix of academic and social activities with an emphasis on education. The teaching staff were impressive and the PA's did a great job of making everyone feel welcome. Living at Cohen Quad felt like living in a hotel!