Tea time in Exeter's Jacobean dining hall!
Come and enjoy a splendid afternoon tea in the unique setting of Exeter's Jacobean dining hall, available until 6 April.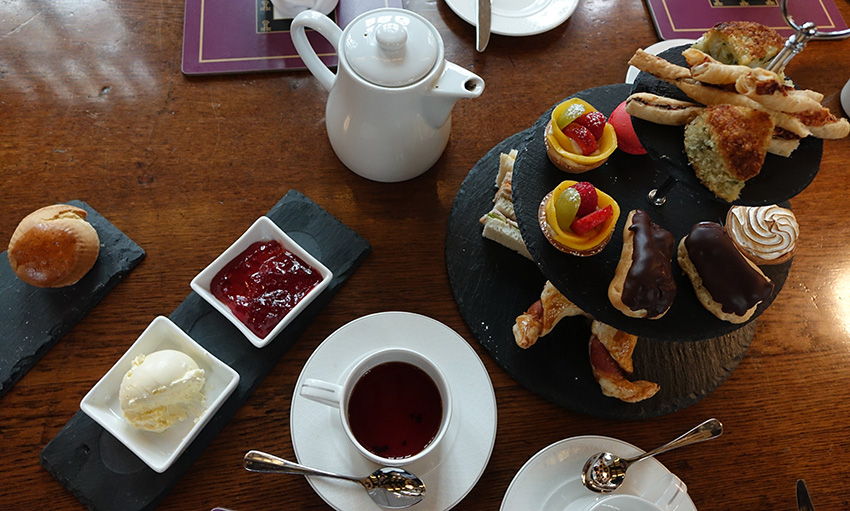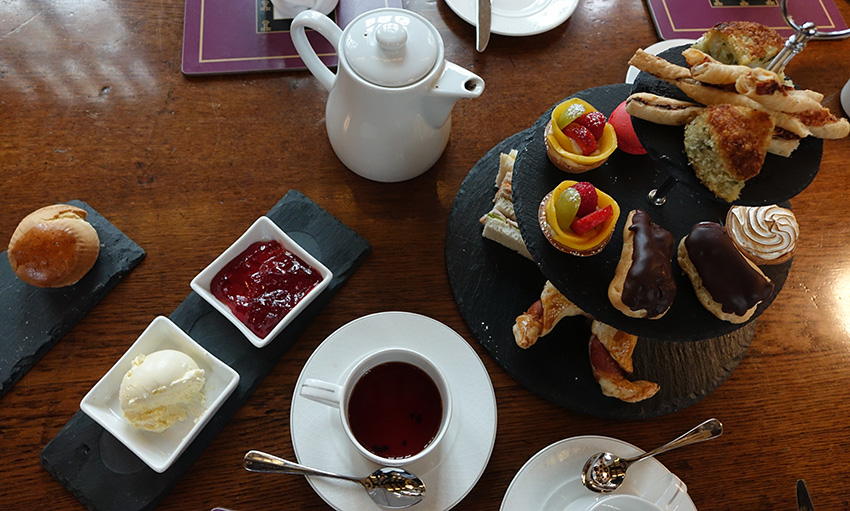 Exeter College was founded by a Devonshire man, Walter de Stapeldon, over 700 years ago, and to this day the College has close ties with the West Country, the traditional home of cream teas! It is perhaps appropriate, therefore, that we are now offering afternoon teas in our stunning Jacobean dining hall.
From 11 March until 6 April, visitors to Exeter College can relax and take tea in our quintessential Oxford dining hall, where JRR Tolkien, Philip Pullman and Sir Roger Bannister all once dined, both as students and as graduates of the College.
The dining hall's beautiful stained glass windows and impressive vaulted ceiling make it the perfect setting to enjoy a delicious afternoon tea. Visitors will have a choice of tea or coffee with scones, homemade jam and clotted cream, sandwiches and petit fours and even Prosecco for those who wish to be truly decadent! For younger guests a children's tea of fruit juice or milkshake accompanied by a scone is also available.
Exeter College has remained on its current site on Turl Street since 1315, a year after its foundation. It is open to everyone, for free, almost every day of the year from 2 pm until 5 pm. Afternoon tea will be served in the dining hall between 2 pm and 5 pm on Mondays through to Saturdays until 6 April. A traditional cream tea costs £8.50, and a children's tea costs £4.50. Afternoon tea, which includes finger sandwiches and petit fours, costs £18. High tea, which includes a glass of Prosecco, is £25. Tickets can be bought from the Porters' Lodge at the entrance to the College on Turl Street.
Philip Munday, Exeter College's Steward, says: "As one of the oldest Oxford colleges, Exeter is lucky to have such a rich history and we're pleased to be offering visitors a chance to experience afternoon tea in our beautiful dining hall. We're very proud of our West Country roots and our brilliant catering team have created a delicious take on the traditional afternoon tea that everyone will enjoy."