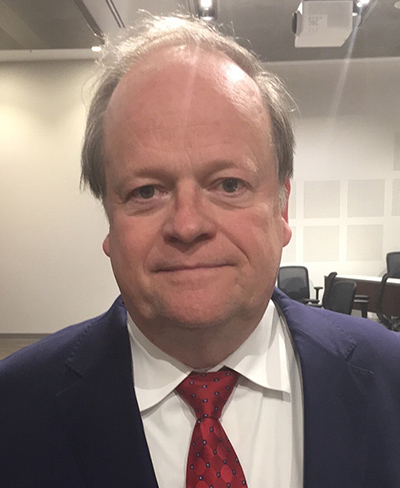 The Honourable Thomas Cromwell, photo by Patar Knight 
Exeter alumnus the Honourable Thomas Cromwell (1976, Law) has been appointed a Companion of the Order of Canada, one of the highest honours in Canada. He received the award in the New Year in recognition of his illustrious service as a Supreme Court justice from 2008 until his retirement in 2016, and for his leadership in improving access to justice for all Canadians.
The Order of Canada is the second highest civilian honour for merit in the Canadian honours system, behind only the Order of Merit. It is composed of three grades, of which Companion is the highest. The honour recognises lifetime contributions made by Canadians who make a major difference to Canada, or non-Canadians who make the world better by their actions, who adhere to the order's motto, Desiderantes meliorem patriam ("desiring a better country").