Two Exonians elected presidents of University boat clubs
After a particularly successful year for Exeter College Boat Club, two Exeter students have now been elected Presidents of the University's women's boat clubs. Ella Stadler (2019, History; 2022, MPhil History of Science, Medicine and Technology) and Vicky Fletcher (2021, English) will be the Presidents of the Oxford University Women's Boat Club and the Oxford University Women's Lightweight Rowing Club respectively for the 2023/24 season.
Ella learned to row at Exeter during her undergraduate degree. This year, she rowed for the Dark Blues in the Women's Oxford and Cambridge Boat Race. She is the first Exeter student to be elected President of a University Boat Club since Ben Myers (2008, Physics) led Oxford Men's boat to victory in 2011.
Vicky is the current President of the Exeter College Boat Club. Earlier this year she coxed the Blue boat in the women's lightweight boat race.
Exeter College enthusiastically congratulates both Ella and Vicky on their outstanding achievements!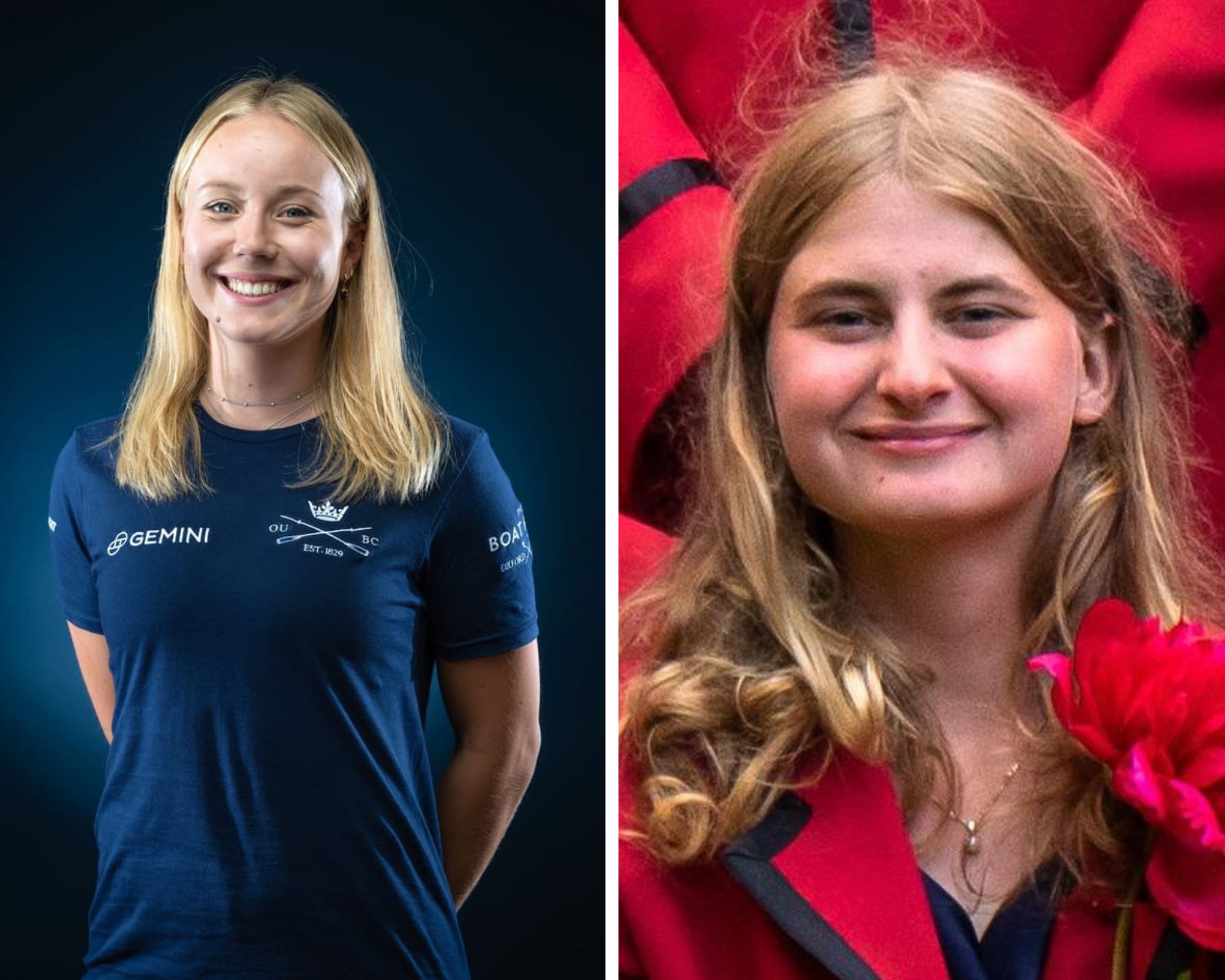 Ella Stadler (2019, History; 2022, MSc History of Science, Medicine and Technology) and Vicky Fletcher (2021, English)