Ukraine scholar Daria Koltsova featured in two prominent art exhibitions
Exeter alumna and the College's first Ukraine Scholar Daria Koltsova (2022, MFA) has recently been involved in two international art exhibitions. The first, at the Bronx River Art Center in New York City, was a solo ceramics performance within an exhibition of Ukrainian women artists' work. The second exhibition, HERE AND NOW: Modernism in Ukraine 1900-1930s & Daria Koltsova, was held at the Museum Ludwig in Cologne, Germany.
Featured in a video by CNN, Daria's piece in New York was a collection of ceramic heads entitled Lullaby. The sculptures represent the children who have been killed in the war in Ukraine. Daria creates these pieces during public performances, and she has staged a number of such performances in European cities. The show in the Bronx was Daria's North American debut of this specific piece. To date, she has sculpted over 400 clay heads.
HERE AND NOW is an exhibition series that challenges the conventions of museum work from today's perspective. The Modernism in Ukraine 1900-1930s exhibition told the story of Ukrainian modernist art during a period of rapid political change and turmoil, when Ukrainian art, literature, theatre, and cinema flourished. Over 80 paintings and works from the period were brought together for the exhibition. Invited by curator Yuliia Berdiiarova, Daria produced the piece Tessellated Self to represent the new art-historical perspective of the period. Tessellated Self is a monumental glass-based installation that reflects on the preservation of Ukraine's cultural heritage in the face of the war.
Daria said about her art, "There are lots of roles that artists can play during the conflict. Mainly it's about communication and showing the truth."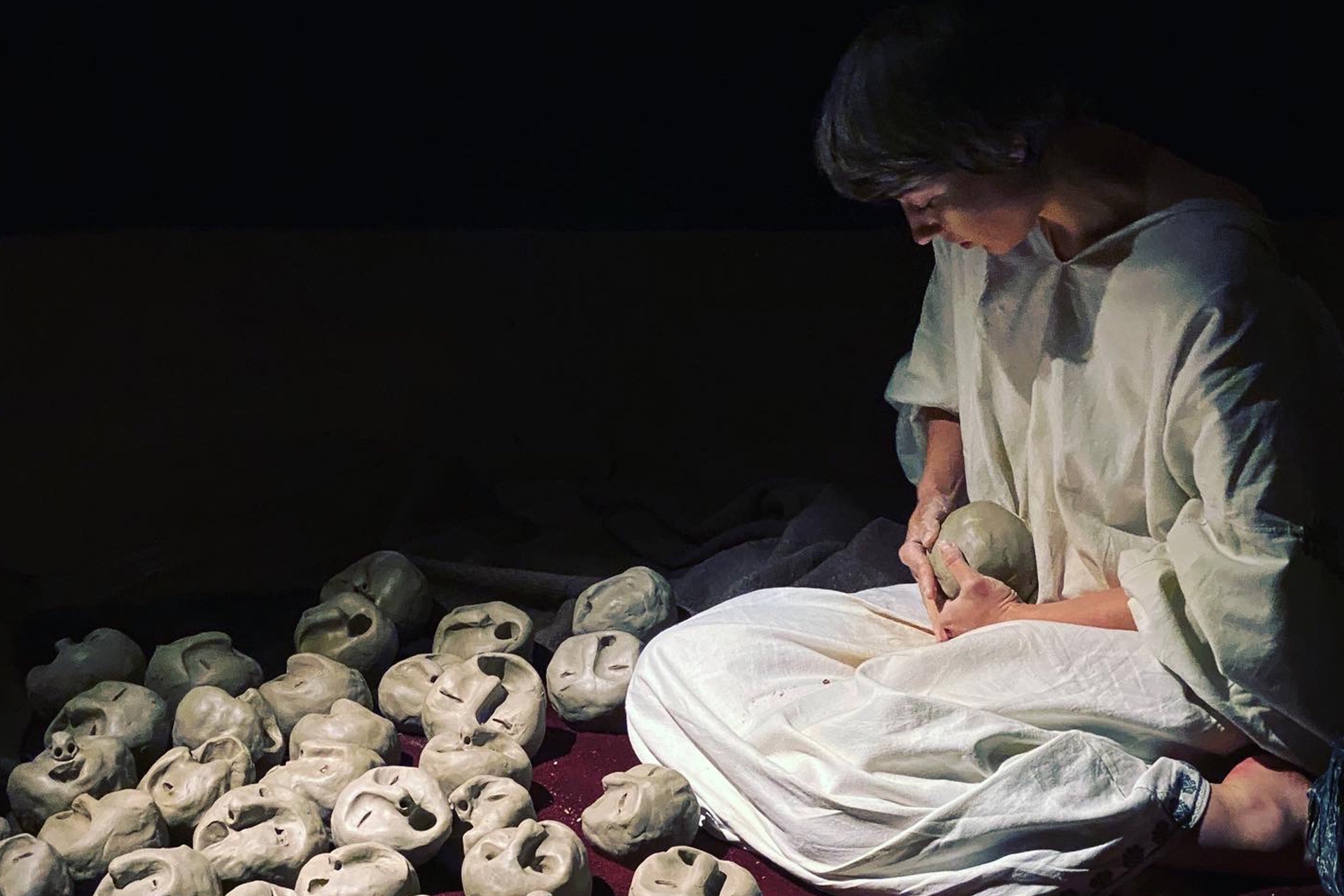 Lullaby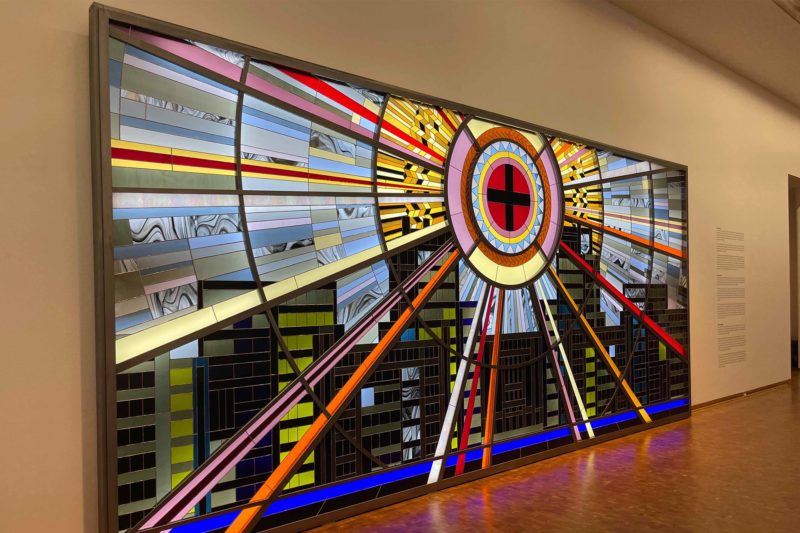 Tessellated Self
Watch the full CNN video here.