13th January 2022
Simon Mason, Royal Literary Fellow
Writing tips from an expert: Simon Mason offers advice to Exonians
Simon Mason reports on his first term as Royal Literary Fund (RLF) Fellow at Exeter College.
It's been a pleasure to take up the position of Royal Literary Fund (RLF) Fellow at Exeter College, following Tim Ecott.  My job, for those who don't know, is to offer advice to students who are having difficulties with writing (essays, extended essays or dissertations); and my services are on offer to anyone studying at Exeter, irrespective of discipline, programme or seniority.  I've had fresher historians and third-year DPhil astrophysicists – by way of biochemists, economists, modern linguists, musicians, criminologists and others.  Reflecting the global nature of Exeter's intake, many of these have been international students – from Hong Kong, Indonesia, Germany, Poland and elsewhere.  They are, invariably, bright, polite, hard-working, ambitious and engaging, and it's been a treat working with them.
The process begins by them getting in touch with me (at simon.mason@rlfeducation.org.uk).  I explain what I do, and direct them to the RLF's online booking system, where they can book a session.  I'm available every Thursday and Friday in term time.  By way of preparation, I ask students if they have anything specific they want to discuss and request a sample of their work.  In advance, I'll have a think and mark up some of their writing, then on the day we spend some time discussing their general concerns, then go through a portion of their text together, to take a look at what's going on.  Each session is fifty minutes.  Students are not limited in the number of sessions they can have.
The writing which they present is of course very varied, but, it is evident, there are some common problems.
Lack of basic writing skills.  Many students have not written essays since they were at high school.  They don't read an awful lot for pleasure.  No one has taught them how to write – it's something they have been expected to pick up along the way.  It is hard for them to develop a comfortable, natural writing style.  Sometimes they try to adopt a formal literary style that they would never use in speaking; sometimes they go the other way and write in a gush, exactly as they would speak.  Overlong, unruly sentences are one result, anarchic grammar is another.  In our sessions I highlight examples for them and give simple practical advice (always check a sentence more than three lines long, for instance).
Uncertainty about English idiom.  Many students are writing in their second or third language, which is enormously impressive, but means that they have a much less instinctive grasp of idiom.  It is of course hard for them to spot this.  Again, I can point out examples in their work and try to develop their familiarity with the commonest forms of expression.
Haste.  They are all under huge time pressure, many of them having to hand in two essays a week.  Time management is important – and a failure to manage time can mean haste in planning or rereading, for instance – both common problems.  We often talk about this, and there are practical things a student can do.
Anxiety.  A connected issue, it sometimes leads, not to skimping, but to over-thinking and overloading.  Better time management can help, of course, but sometimes a student needs to learn how to relax their writing processes.
Over the Michaelmas term I saw 28 different students, some of them more than once.  I can see more!  I'd encourage any tutor at Exeter to mention my services to their students if they feel there are issues in their writing to address.  Sometimes, simply talking about problems de-intensifies them and allows a student to begin to manage them – and to concentrate instead on getting to grip with the ideas and concepts in their subjects.  I look forward to seeing them.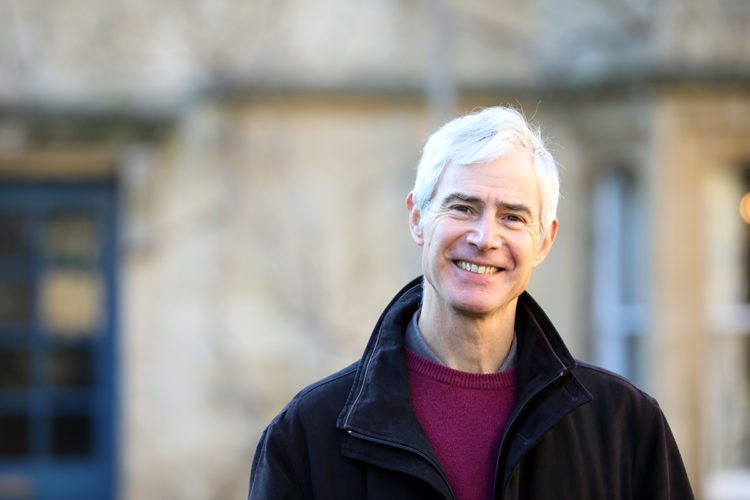 Simon Mason, Royal Literary Fund Fellow at Exeter College