Students at Exeter College can choose between a range of places to eat, serving a wide selection of fresh, healthy, and affordably priced food throughout the day. Catering staff make every effort to accommodate special dietary requirements. Payment is handled simply using the Upay system, which allows students to pay with their University ID cards (known as Bod cards) which can be topped-up in college or online.
This page provides a quick flavour of the catering experience at Exeter College. For more detailed information, please see the catering information page for current students.
Hall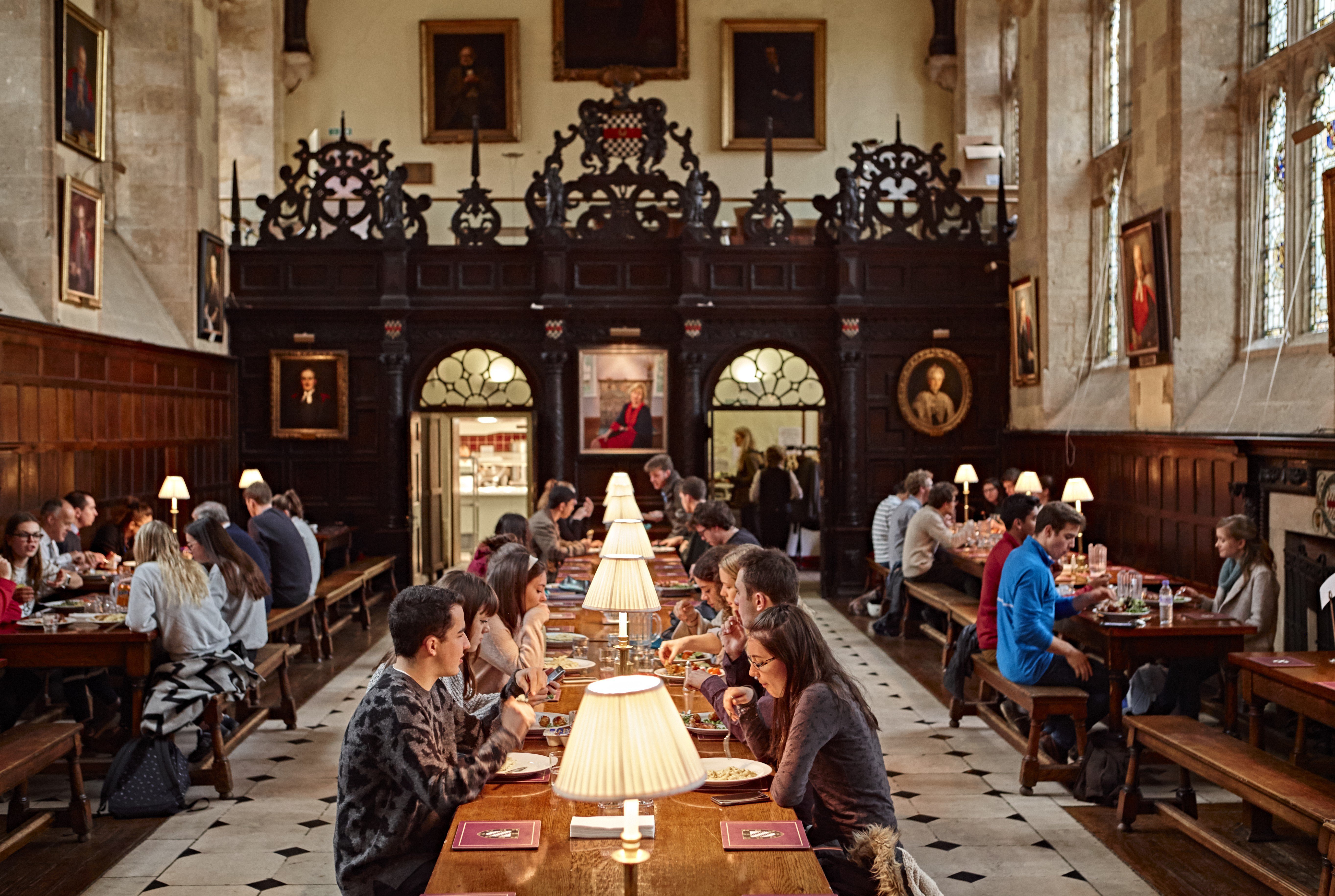 Constructed in 1618, Exeter's traditional Oxford-style dining hall, complete with a portrait of the College's founder Walter de Stapeldon, serves cooked lunch and dinner (including a vegetarian option, salad bar and puddings) during the week. During weekends the hall opens for brunch, and then dinner as normal in the evening. Specially adapted meals for students with special dietary requirements, such as allergies, can also be provided.
Undercroft Bar
Located in the historic cellar directly below the hall, the college bar usually serves as a cosy venue to grab a coffee, and eat breakfast and lunch during the week. It is equipped with a pool table, dart board and a collection of board games and is a popular place to socialise at the end of the day.
Dakota Café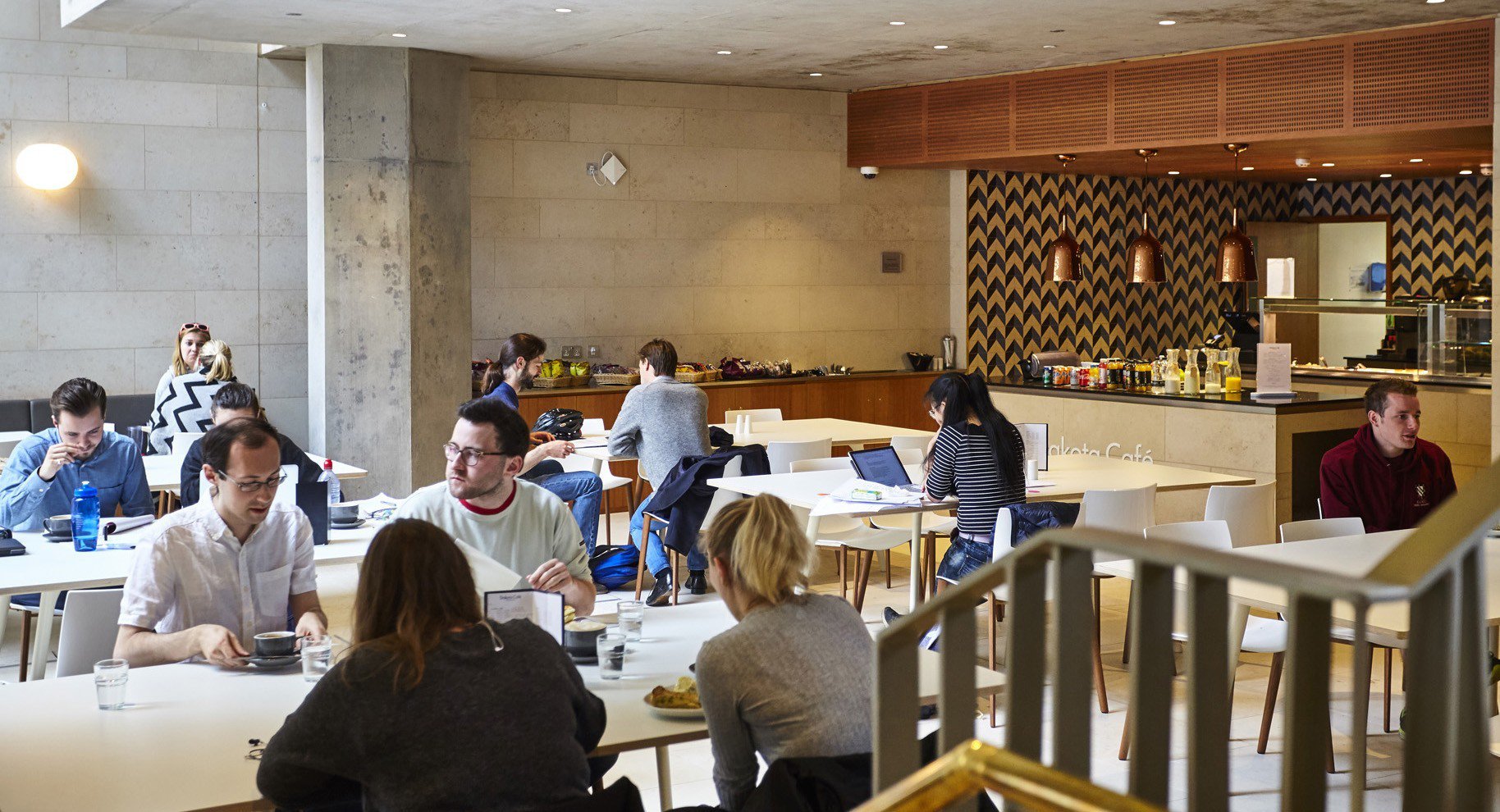 Located at the heart of Exeter's modern Cohen Quad, the Dakota Café serves students a selection of pasta, filled baguettes, panini, soups, snacks and hot drinks.
Formal Hall
Arguably the quintessential Oxford experience, Exeter usually holds formal halls after the normal dinner sitting every Wednesday and Sunday during term time. These represent a great opportunity to enjoy a delicious three-course meal with friends in the main hall. During the course of the year students are also invited to attend subject family dinners, at which they have a formal with other students from their course or related courses. Popular celebratory dinners are normally planned throughout the year to mark events such as Thanksgiving, Diwali, Hanukkah, and Burns Night.
Self-Catering
Facilities are also available for those who wish to cook for themselves. There is a student kitchen adjacent to the Junior Common Room on the Turl Street site, while at Cohen Quad each corridor has its own family kitchen, where students from neighbouring rooms can cook.
Eating Out
Because of the central location of Exeter College's sites, students will find that there are plenty of great places to eat out within a few minutes' walk from their accommodation, catering to all tastes.
---
For more information, please the see the catering information page for current students.