William Morris came up to Exeter College in 1852, the same year as his lifelong friend and collaborator Edward Coley Burne-Jones. The college library has two copies of the Kelmscott Chaucer he was working on before his death in 1896, one donated by his widow, Jane Morris, and one bequeathed by Sir Philip Burne-Jones in 1926. A collection of objects found on his desk and other items were bequeathed to the college by May Morris, his daughter, in 1939.
Exeter College Archives has records of William Morris' matriculation in June 1852 and examination results as well as accounts for his accommodation (battels). There is correspondence between William Morris and the Rector about the commission in 1886 for the Chapel tapestry, The Adoration of the Magi by Burne-Jones and receipts for final payment in 1890. Among the biographical items is the letter he wrote on 16 February 1877 to James Thursfield of Oxford University declining to let his name go forward for the Professor of Poetry election of that year.
Please email Exeter College Archives for more detailed information.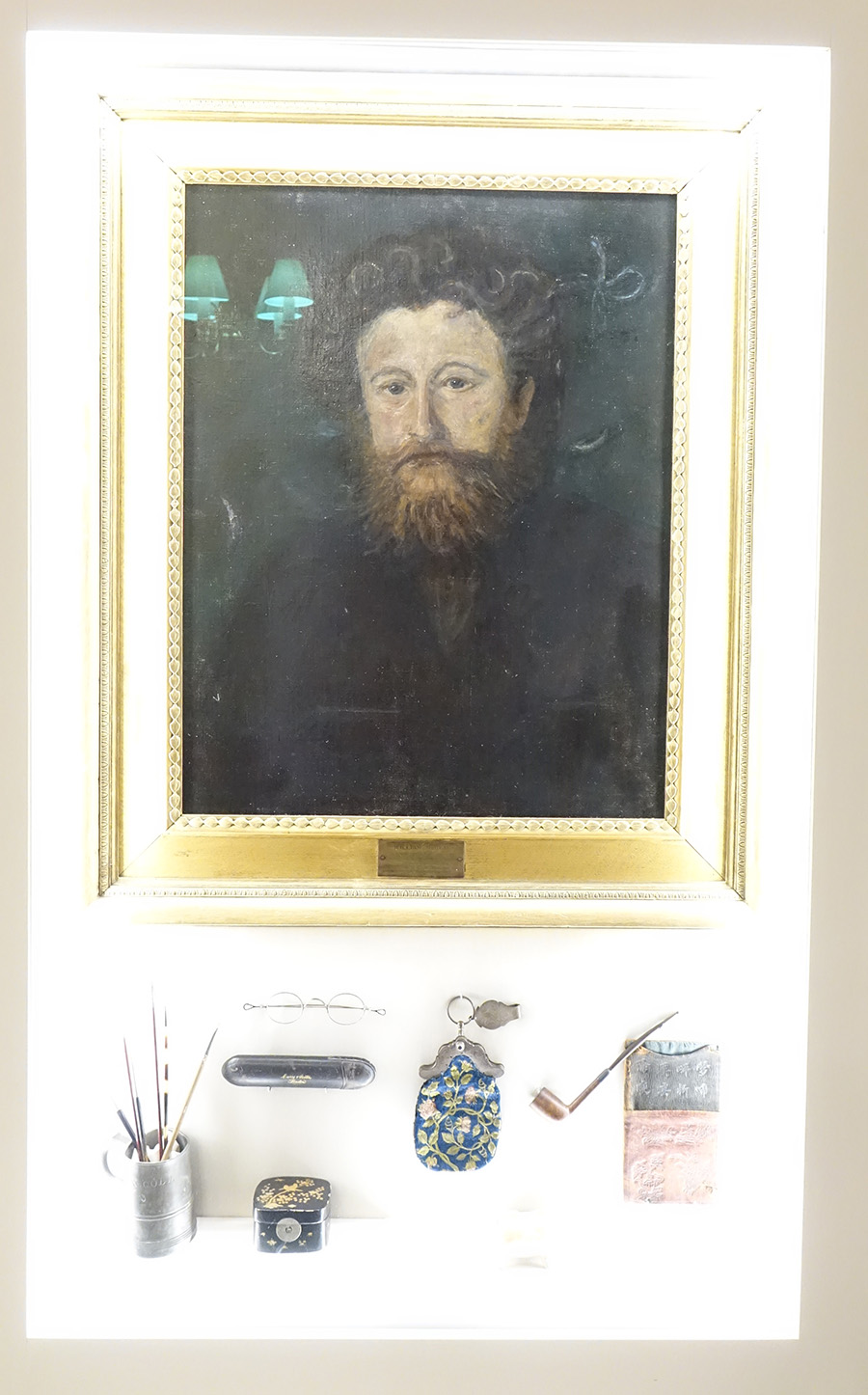 A portrait of William Morris displayed in Exeter College alongside some of his personal effects