The late Martin Amis knighted in the King's Birthday Honours
King Charles III's first Birthday Honours were announced on 17 June, recognising people's extraordinary contributions and service to the UK. Among those honoured was Exeter alumnus and Honorary Fellow Martin Amis (1968, English), who sadly passed away aged 73 on 20 May this year. Amis was knighted for his services to literature, further confirming his status as a British literary icon.
Amis published fifteen novels over his career as well as two short story collections and eight non-fiction books. His most well-known works are the satirical novels Money and London Fields, and two of his other works, Time's Arrow and Yellow Dog, were shortlisted for the Booker Prize. In 2008, The Times listed Amis as one of the fifty greatest post-war British writers.
Senior civil servants approached Amis several weeks before his death and he accepted the knighthood. The honour, it was announced, was backdated to a day before his death.
Martin Amis was a major contributor to the great British literary tradition, as well as to Exeter's own impressive record of nurturing celebrated writers.
You can read Rector Trainor's reflections on the life of Martin Amis here.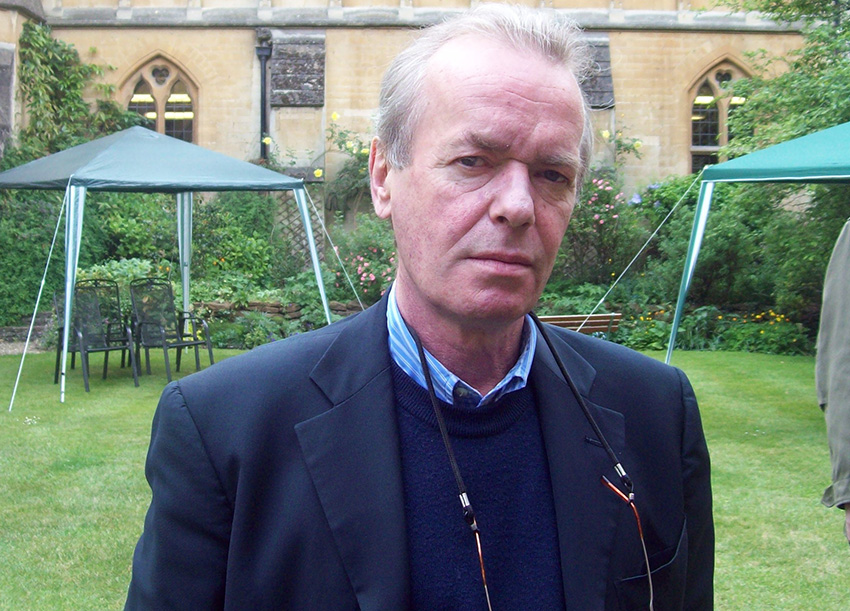 Sir Martin Amis at Exeter College in 2011